LeTourneau University – S. E. Belcher Jr Chapel and Performance Center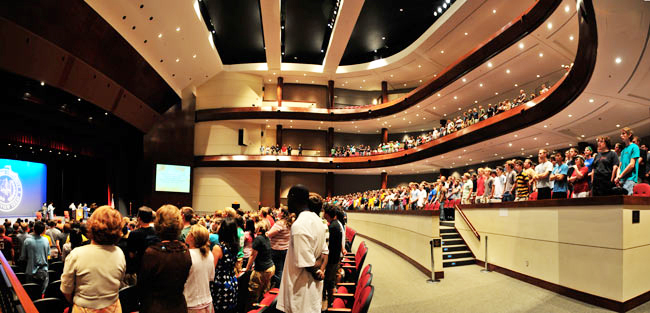 We were called by the Maintenance Department at LeTourneau University to assist in replacing light bulbs at the Belcher Center. As you can see, this is a beautiful, new, state-of-the-art facility.
The bulbs on the ceiling could be changed from the catwalk, but look closely at the dozens of 125-watt quartz lights above the seats. Three levels worth! The ladders and scaffolding they tried to use to change these bulbs either would not fit, or did not meet their safety standards.
They decided on the Light Bulb Scaffold™ System and picked up a package from us.
Event Center Scaffolding Assembly
The first step was building the Spanner Kit over the first two rows of seats on the first balcony. This was their most difficult level to work on since the lights are so close to the edge of the balcony.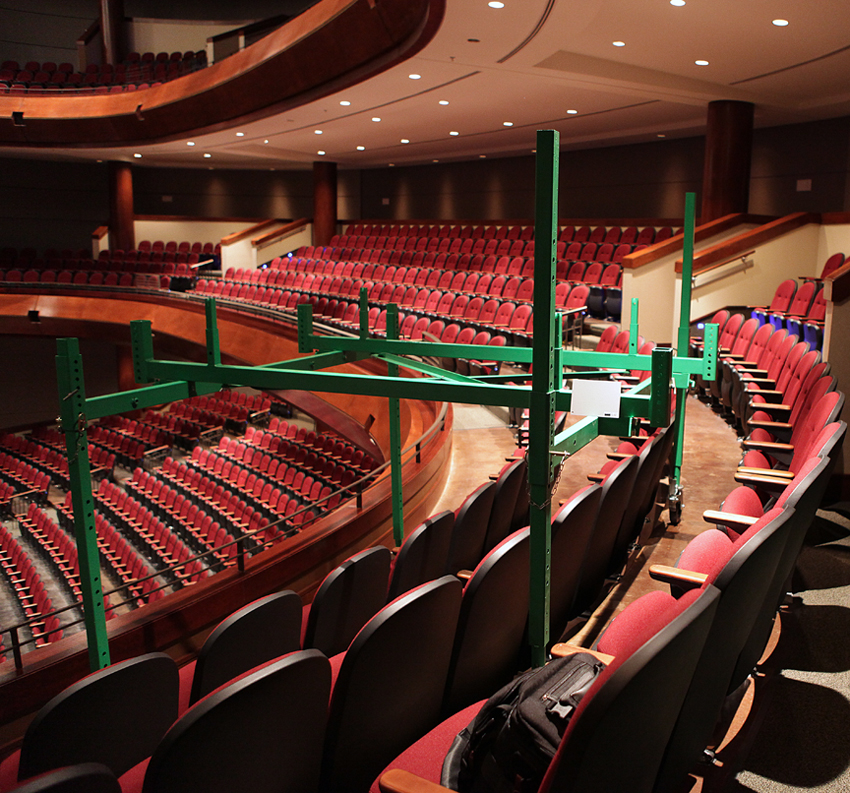 No Tools Needed for Assembly
Mike Campbell and student worker Aaron Iwema assembled the scaffold and changed the bulbs. Here they are putting the first frame on the frame beams.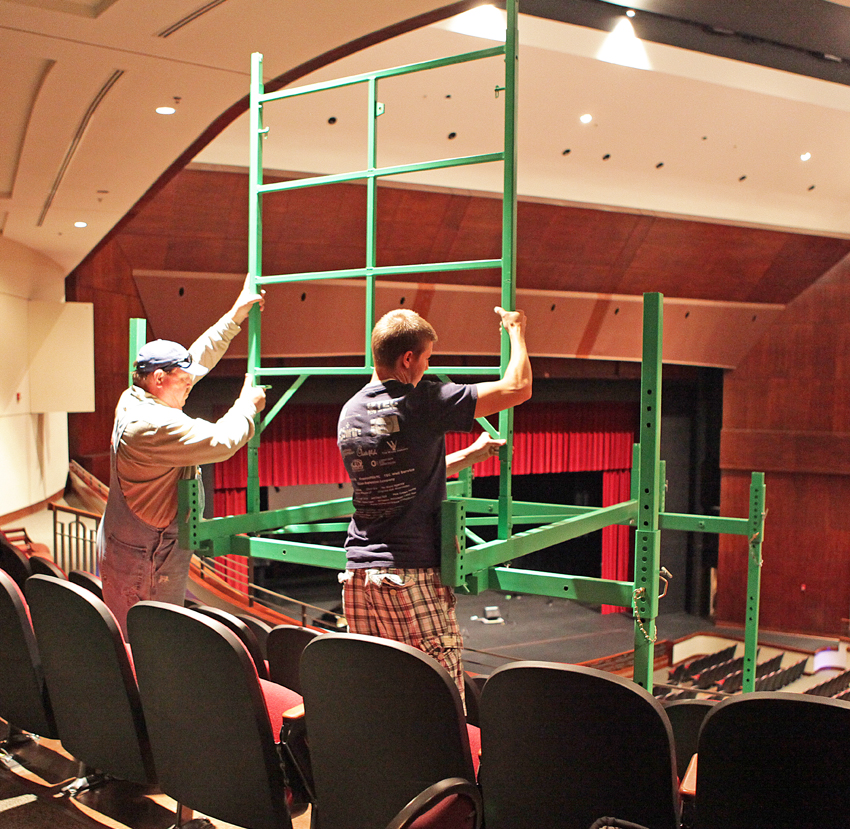 Scaffolding for Event Centers
Aaron sets the second frame in place. Each frame weights only 35 lbs.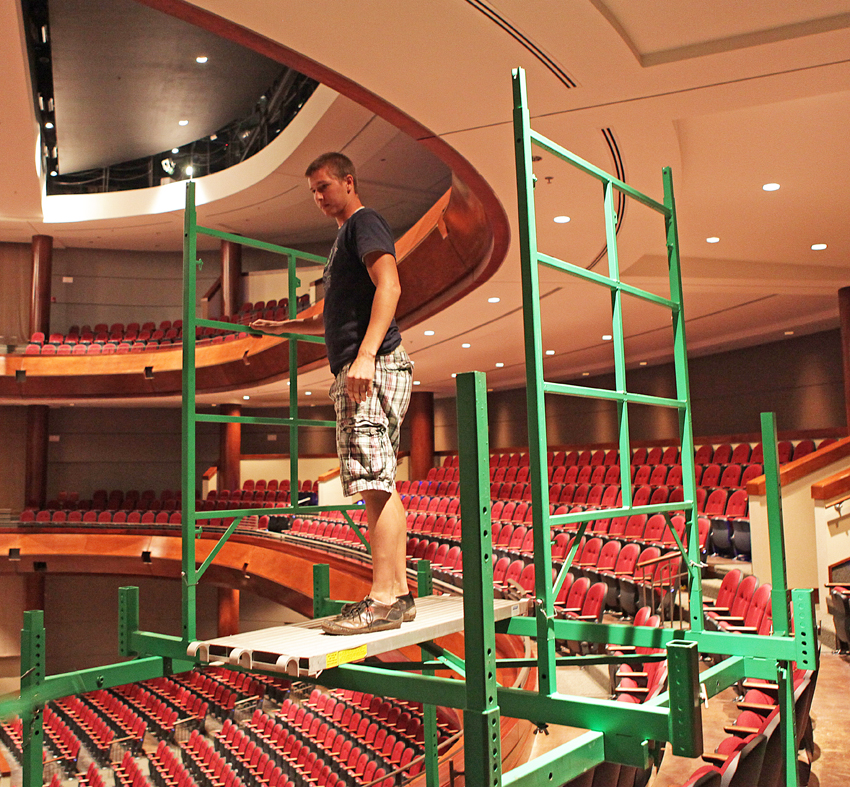 Rolling Scaffolding Saves Time
The next step is to snap on the x-braces.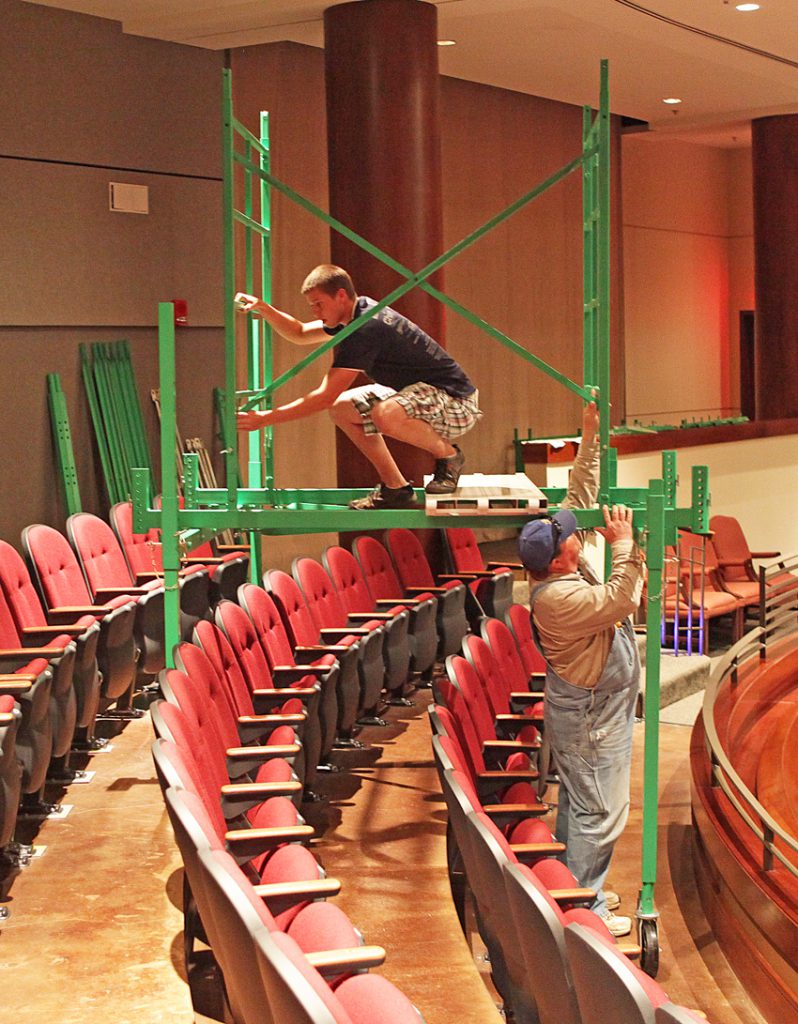 Scaffolding for Stepped Balconies
One of the best features of the Light Bulb Scaffold™ System is the 5-foot frame-to-frame spacing, as opposed to the 7-foot spacing of conventional scaffolds.
Workers feel much more secure when they can grab both frames at once. Their "knees don't get wobbily" as one man put it.
Setting up on 5-foot centers makes the difference in tight places, too.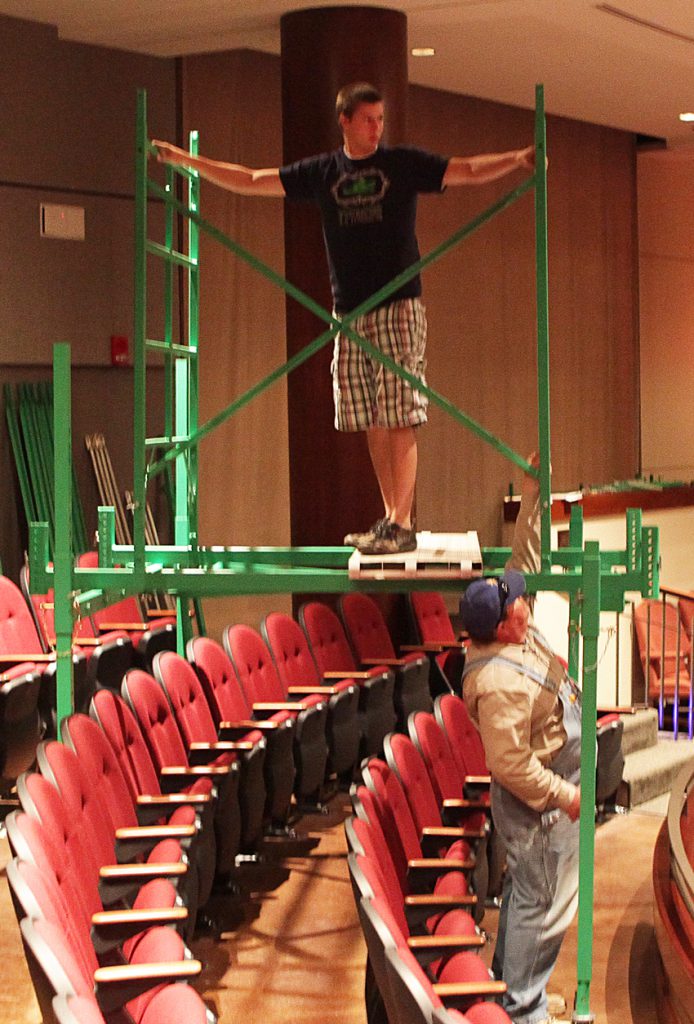 Roll Scaffold Across Balcony Rows
Mike and Aaron rolled the tower along the length of the balcony and changed bulbs on both sides of the scaffold as they went.
In all, they changed 8 bulbs in about 45 minutes.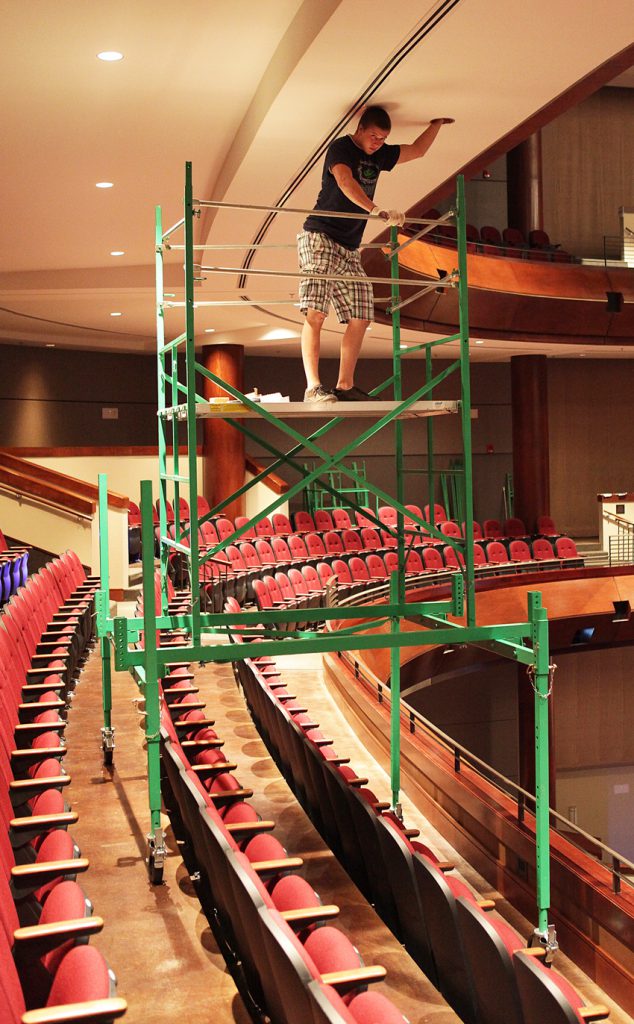 The Best Auditorium Scaffolding & Stadium Scaffolding
Download the Assembly and Use Manual here.
Check out pricing by clicking here.
Download a 2-pg informational flyer by clicking here.
BUY NOW! Call 800-845-0845